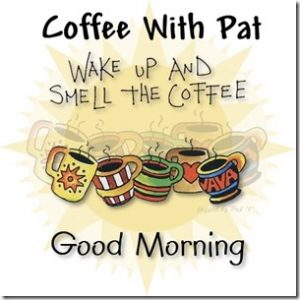 Father God Renew My Strength
Author: Pastor Pat Aman
I am not sure where the last few days or week has gone, but, I seem to be a week ahead.
Yesterday Ms. Gwen a friend of mine at church had to set me straight. She reminded me that it was still August.
I think when this happens is when we (-I-) need to slow down and take a reality break. I know that if I do not take a God and me time, that I will find myself weak, and just making the motions and not truly living a fulfill life as God wants me to live.
I must stop and remember where my strength comes from.
"The Lord is my strength and my shield; my heart trusted in him, and I am helped: therefore my heart greatly rejoiceth; and with my song will I praise him."
‭‭Psalms‬ ‭28:7‬ ‭KJV‬‬
I cannot truly praise God and rejoice in life if my heart is not totally trusting in what God wants and has for me to do. And if I do not ask for new strength daily, I become weak.
If I really want to live a victorious life promised, I must learn faith in God and His abilities. This is a difficult task when I get to busy to stop and ask God for direction.
True strength must start and end with God. It is the power and strength that comes from God that carries us on. As children of God we need to surrender to the strength that God provides and His strength is made perfect in our weakness. It is not your strength that is needed but the strength that Our Heavenly Father that He offers us everyday.
I want to ask you a simple question, are you ready to be renewed by the everlasting strength from your Father God?????
I know I am!
Blessings, Love and Prayers,
Pastor Pat Aman
http://coffeewithpat.org
Also, please know that:
I thank my God every time I remember you. In all my prayers for all of you, I always pray with Joy.
Philippians 1: 3-4
I end each message with "My Blessings, Love & Prayers," I truly mean that, and I pray for each of you every morning and evening.
(Nehemiah 8:10)
"The Joy Of The Lord, Is Your Strength."
(Proverbs 17:22)
"A Merry Heart Does Good, Like Medicine, But A Broken Spirit Dries The Bones."
Devotion Written By: Pastor Pat Aman Book © 1996/2016"Coffee With Pat Daily Devotionals"