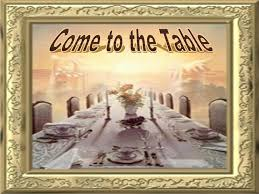 DETOX
Author: Pastor Pat Aman
September 26, 2016
© 1996/2016 "Coffee With Pat Daily Devotionals"
WOW! DETOX!
WHATTTTTT? NO WAYYYYYY?
Well, yes, way!
The past couple of weeks I have been talking to our youngest daughter about working on becoming healthy. I decided yes, I have lost 114 pounds, but, am I healthy? Not really! I feel weak at times, and my body has some aches and pains that I feel would go away if I ate better.
You maybe wondering why I would talk to our youngest daughter about eating healthy? Answer-because she knows what to do.
She eats a lot of organic foods, and does not drink or put foods into her body that will harm her body. No soda's diet or regular. There is no, sugar in her house or oils that are not Omega 3's which is supposed to be the good oils.
Anyway, I asked her what would be a great way to detoxify my body without using harsh chemicals. A natural detoxifier that would not hurt me, but help me. May be something like a 10 day detox that would jump start me into a healthier life style, and I could live a long natural, healthy life.
Of course she went to checking this out for me, and found the answer, but, also agreed to do it with me to help support me. So, here we go yippee hurray.
This weekend we went to visit her and she had a book for me to use to help me succeed. The first thing in the book I was shown that I needed to do was a quantitative assessment for how much change I would need to make, to my body, mind, soul, and spirit. In other words, what I would need to do to get the Toxicity and Inflammation out of my body.
Simple language, I had to get a journal to write in because I would need to list my health imbalance over the next 10 days. I had to be able to compare before, during and after.
Then I had to plan, in which I was reminded that if I went on a trip I would plan the trip, and not just jump into it.
Number one is cleans my cabinets out, or at lest I thought it would be, but, I was wrong.
Number one is Preparation Checklist. Answering questions that I would be committed too.
Number two, was cleaning the cabinets out. Not throwing food away, but putting in another place that would not be so easy to put my hands on.
Number 3, get my shopping list and go to grocery store and only get what is on my list that I needed for at less week one.
A couple of the questions were:
1. I have decided to commit to the program?
2. Can I go without process sugar, and eat natural sugars?
3. Am I dedicated to taking vitamins that I need to take?
4. Have I informed family, close friends; and, as appropriate colleagues that I will be doing this program and would like their support?
By now, you are asking what has any of this to do with a devotional to share with the group.
Well, let me tell you Now!
I drove 3-1/2 hours tonight and thought about this journey I will be starting so I can become healthy. And of course, as usual, I turned it to a Biblical message.
Think about it for just a moment. We sometimes allow so much garbage to enter our mind, body, mind, soul, and spirit that it keeps us from growing as children of God. So just maybe, we need to do a quantitative assessment of our dedication to God, Church, and our Church Family so we can get the Toxicity and Inflammation out of our spiritual walk.
Maybe we need to ask ourselves , what can we do to improve starting right now? What symptoms do we have that keeps us from living a fulfilled and blessed life?
How do we react to our feelings for not only ourselves, but to other people?
What can we do to really take care of our body, mind, spirit and soul?
And what do we need to learn today that we can carry with us the rest of our lives?
Remember question number ONE: We have decided to commit to the program? That means, we have committed to give our total lives over to God to lead, guide and direct us? We are willing to trust God with our life? We are willing to say, "God, you are in total control, show us what you want us to do?
Now looking at question TWO, are we willing to let God remove the sweet sugar things that we like from our life that is keeping us from growing in Him? In other words all sin that we even do not realize we have in our life that may be causing us to be weak and have no strength to fight satan and his demons?
See, we need to be willing to let God remold and make us into the person He wants us to be. Do we have bitterness, unforgiveness, hatred, gossip, and laziness in our life? Do we talk the talk, but, not walk the walk? Are we careful to not let words that are ungodly come out of our mouth?
Then WOW, question number THREE, and will we take time to have an intimate relationship with God? Will we take our daily vitamins of Prayer and Bible Study to help us live a more abundant life? Are we willing say God, we only want to go today where you want us to go, and say only what you want us to say?
Then as question number FOUR states, are we willing to share the good news of Jesus Christ to the world? Have we informed family, close friends; and, as appropriate colleagues that we will be making these changes in our life and would love their support? And inform them that we will allow no negative actions of comments to enter our life circle?
NOW, I asked each of you these same questions. Are you ready to make a change in your life? Are you willing to let God have total control over your mind, body, spirit, soul, and even may be your tongue?
If you say YES, and you are willing, God is waiting for you right now. He is ready to take control over all your problems, concerns, and circumstance, yes, the good, bad and the ugly.
So, right now, bow your head and asked God to clean you up. And remember, you do not have to be clean to come to God. For God, takes broken vessels and makes them into beautiful pieces of art. I promise you that God never makes a mistake, and when He formed you in your mother's womb, you were made for a reason and a purpose. You just call out to Him, and let Him show you how wonderfully and beautiful you are too Him. Again, just call out to Him and He will make the changes in you that He wants made. He will show you direction. He will give you wisdom, knowledge and understanding for your life.
See, He invented the DETOX program. He let His son Jesus come to earth and died for your sins, that you can live a abundantly blessed, and most important a life eternal with your Heavenly Father in Heaven.
Psalm 51
1 Have mercy on me, O God,
according to your unfailing love;
according to your great compassion
blot out my transgressions.
2 Wash away all my iniquity
and cleanse me from my sin.
3 For I know my transgressions,
and my sin is always before me.
4 Against you, you only, have I sinned
and done what is evil in your sight;
so you are right in your verdict
and justified when you judge.
5 Surely I was sinful at birth,
sinful from the time my mother conceived me.
6 Yet you desired faithfulness even in the womb;
you taught me wisdom in that secret place.
7 Cleanse me with hyssop, and I will be clean;
wash me, and I will be whiter than snow.
8 Let me hear joy and gladness;
let the bones you have crushed rejoice.
9 Hide your face from my sins
and blot out all my iniquity.
10 Create in me a pure heart, O God,
and renew a steadfast spirit within me.
11 Do not cast me from your presence
or take your Holy Spirit from me.
12 Restore to me the joy of your salvation
and grant me a willing spirit, to sustain me.
13 Then I will teach transgressors your ways,
so that sinners will turn back to you.
14 Deliver me from the guilt of bloodshed, O God,
you who are God my Savior,
and my tongue will sing of your righteousness.
15 Open my lips, Lord,
and my mouth will declare your praise.
16 You do not delight in sacrifice, or I would bring it;
you do not take pleasure in burnt offerings.
17 My sacrifice, O God, is a broken spirit;
a broken and contrite heart
you, God, will not despise.
18 May it please you to prosper Zion,
to build up the walls of Jerusalem.
19 Then you will delight in the sacrifices of the righteous,
in burnt offerings offered whole;
then bulls will be offered on your altar.
Blessings, Love and Prayers,
Pastor Pat Aman
PS: It is 3:30am when I am writing this, so please excuse any grammatical errors. LOL
And I am sure I will have more to write during the next ten days.
Please let me hear from your DETOX, also.
(Nehemiah 8:10)
"The Joy Of The Lord, Is Your Strength."
(Proverbs 17:22)
"A Merry Heart Does Good, Like Medicine, But A Broken Spirit Dries The Bones."
Devotion Written By: Pastor Pat Aman Book © 1996/2016 "Coffee With Pat Daily Devotionals"
Bible Verses: The New King James Bible