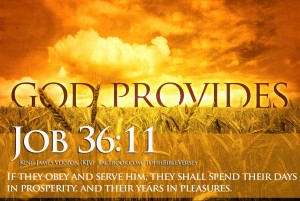 Job is a job
Job 1:1
1 There was a man in the land of Uz, whose name was Job; and that man was perfect and upright, and one that feared God, and eschewed evil.
Job 42 1:13
42 Then Job answered the Lord, and said,
2 I know that thou canst do every thing, and that no thought can be withholden from thee.
3 Who is he that hideth counsel without knowledge? therefore have I uttered that I understood not; things too wonderful for me, which I knew not.
4 Hear, I beseech thee, and I will speak: I will demand of thee, and declare thou unto me.
5 I have heard of thee by the hearing of the ear: but now mine eye seeth thee.
6 Wherefore I abhor myself, and repent in dust and ashes.
7 And it was so, that after the Lord had spoken these words unto Job, the Lord said to Eliphaz the Temanite, My wrath is kindled against thee, and against thy two friends: for ye have not spoken of me the thing that is right, as my servant Job hath.
8 Therefore take unto you now seven bullocks and seven rams, and go to my servant Job, and offer up for yourselves a burnt offering; and my servant Job shall pray for you: for him will I accept: lest I deal with you after your folly, in that ye have not spoken of me the thing which is right, like my servant Job.
9 So Eliphaz the Temanite and Bildad the Shuhite and Zophar the Naamathite went, and did according as the Lord commanded them: the Lord also accepted Job.
10 And the Lord turned the captivity of Job, when he prayed for his friends: also the Lord gave Job twice as much as he had before.
11 Then came there unto him all his brethren, and all his sisters, and all they that had been of his acquaintance before, and did eat bread with him in his house: and they bemoaned him, and comforted him over all the evil that the Lord had brought upon him: every man also gave him a piece of money, and every one an earring of gold.
12 So the Lord blessed the latter end of Job more than his beginning: for he had fourteen thousand sheep, and six thousand camels, and a thousand yoke of oxen, and a thousand she asses.
13 He had also seven sons and three daughters.
14 And he called the name of the first, Jemima; and the name of the second, Kezia; and the name of the third, Kerenhappuch.
15 And in all the land were no women found so fair as the daughters of Job: and their father gave them inheritance among their brethren.
16 After this lived Job an hundred and forty years, and saw his sons, and his sons' sons, even four generations.
17 So Job died, being old and full of days.
Trying to have the patience of Job is a job for sure. I am learning this right now, but a good friend of mine told me this week something I have forgotten. She said, "There is always a test before the testimony.
Well, it hit me that my daughter will have a heck of a testimony to give honor to God for the great thing He has done in her life. She has gone through several surgeries on her eye, and now we are trusting God and believing.
In reading Job, I saw that God trusted Job enough to know that his servant would never fall away from Him.
When satan asked God to let him test the trueness of Job, God allowed him to test Job. But, God said you cannot take his life. But stretch out your hand and strike his flesh and bones, and he will surely curse you to your face. The LORD said to Satan, Very well, then, he is in your hands; but you must spare his life (Job 2:5-6).
As we all know the story, Job lost everything he had, all but a big mouth wife and three good for nothing friends.
And in the end if Job had not prayed for his friends, blessing his friends, God would have taken wrath against them. But Job still have compassion on them, and pleaded to God for them.
God told Job's friends, "8 Therefore take unto you now seven bullocks and seven rams, and go to my servant Job, and offer up for yourselves a burnt offering; and my servant Job shall pray for you: for him will I accept: lest I deal with you after your folly, in that ye have not spoken of me the thing which is right, like my servant Job."
Job's friends talk bad against Job and against God. But, Job was a Godly man and did not want harm to come to his friends.
Job said,"But he knoweth the way that I take: when he hath tried me, I shall come forth as gold," JOB 23:10.
Job was saying, My faith will be tried. How? Will I obey under extreme circumstances? Will I show love to my brethren even though they do not show love to me? The Lord allows that trial to try our faith so we have proof of the obedience of faith.
I will tell you now, sometimes my faith is not where is should be, but that does not stop me from seeking God, for I know He is the finisher of my faith.
I can hear you know, Pastor Pat you pray for people, do you not have the faith to know God will heal them?
Hey, I do what God tells me to do. I Pray. It is not my faith that makes a person hold, it is their faith and the grace of God above. I just must be faithful to what God has call me to do. And yes, I know God heals and will continue to do miracles in our lives.
God sent His Son Jesus to died on the cross for us. He died so we might live.
Jesus told us in John chapter 14 great promises and rules to follow.
John 14: 10 – 21
Believest thou not that I am in the Father, and the Father in me? the words that I speak unto you I speak not of myself: but the Father that dwelleth in me, he doeth the works.
11 Believe me that I am in the Father, and the Father in me: or else believe me for the very works' sake.
12 Verily, verily, I say unto you, He that believeth on me, the works that I do shall he do also; and greater works than these shall he do; because I go unto my Father.
13 And whatsoever ye shall ask in my name, that will I do, that the Father may be glorified in the Son.
14 If ye shall ask any thing in my name, I will do it.
15 If ye love me, keep my commandments.
16 And I will pray the Father, and he shall give you another Comforter, that he may abide with you for ever;
17 Even the Spirit of truth; whom the world cannot receive, because it seeth him not, neither knoweth him: but ye know him; for he dwelleth with you, and shall be in you.
18 I will not leave you comfortless: I will come to you.
19 Yet a little while, and the world seeth me no more; but ye see me: because I live, ye shall live also.
20 At that day ye shall know that I am in my Father, and ye in me, and I in you.
21 He that hath my commandments, and keepeth them, he it is that loveth me: and he that loveth me shall be loved of my Father, and I will love him, and will manifest myself to him.
Jesus told us that He was leaving but He was leaving us a comforter, the Holy Spirit. He was adamant when He said, "you shall do the same things I shall do, but greater things shall you do in my name, so my Father in heaven will be glorified."
He was giving us His Power of Attorney, yes, His POA to lay hands on one another and pray in Jesus Name, and whatever the need be would be accomplished in them.
Remember, not us doing it, we are just the vessel He is using to give honor and praise to His Father in Heaven. But we must be obedient.
I also know God is in control of our lives. That is why we have the book of Job, to show us that there are reasons for and purposes in these trials and sufferings that we do not see. Job could not see what was going on behind the scenes, and neither can we. And yet God knows. He has a purpose, and it is a proper and right purpose that will end up manifesting more fully the love and compassion of His heart. The test of every trial is always to this end.
And God will never leave or forsake you. He would not have allowed this path you are walking if He did not know you were strong enough to handle it. In other words He is kicking the old devil in the face and showing him that you are steadfast.
This should show you how important you are to God.
So, now I asked you this very important question?
Are you doing the job of Job?
It maybe hard, but the pay and benefits in the end will be worth it all. Just stand still and know God is God.
Job 42:12
So the Lord blessed the latter end of Job more than his beginning:
Blessings, Love and Prayers,
Pastor Pat Aman
Also, please know that:
I thank my God every time I remember you. In all my prayers for all of you, I always pray with Joy.
Philippians 1: 3-4
I end each message with "My Blessings, Love & Prayers," I truly mean that, and I pray for each of you every morning and evening.
Devotion Written By: Pastor Pat Aman Book © 1996/2015 "Coffee With Pat Daily Devotionals"
Bible Verses: The New King James Bible
Unless otherwise stated, all content on this site is © 1996 – 2015 by Coffee With Pat.
Please do not take any of the graphics or written content without written permission.