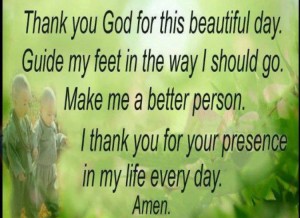 "I thank God, whom I serve with a pure conscience, as my forefathers did, as without ceasing I remember you in my prayers night and day, greatly desiring to see you, being mindful of your tears, that I may be filled with joy, when I call to remembrance the genuine faith that is in you, which dwelt first in your grandmother Lois and your mother Eunice, and I am persuaded is in you also. Therefore I remind you to stir up the gift of God which is in you through the laying on of my hands. For God has not given us a spirit of fear, but of power and of love and of a sound mind. Therefore do not be ashamed of the testimony of our Lord, nor of me His prisoner, but share with me in the sufferings for the gospel according to the power of God, who has saved us and called us with a holy calling, not according to our works, but according to His own purpose and grace which was given to us in Christ Jesus before time began, but has now been revealed by the appearing of our Savior Jesus Christ, who has abolished death and brought life and immortality to light through the gospel, to which I was appointed a preacher, an apostle, and a teacher of the Gentiles. For this reason I also suffer these things; nevertheless I am not ashamed, for I know whom I have believed and am persuaded that He is able to keep what I have committed to Him until that Day."
II Timothy 1:3-12 NKJV
Blessings, Love and Prayers,
Pastor Pat Aman
Also, please know that:
I thank my God every time I remember you. In all my prayers for all of you, I always pray with Joy.
Philippians 1: 3-4
I end each message with "My Blessings, Love & Prayers," I truly mean that, and I pray for each of you every morning and evening.
(Nehemiah 8:10)
"The Joy Of The Lord, Is Your Strength."
(Proverbs 17:22)
"A Merry Heart Does Good, Like Medicine, But A Broken Spirit Dries The Bones."
Devotion Written By: Pastor Pat Aman Book © 1996/2016"Coffee With Pat Daily Devotionals"