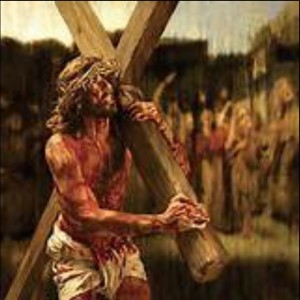 As we travel the life of Jesus this week, I will be sharing poems and writings of things that touch my heart. I will end on Saturday with two poems I have written. One I wrote in 1988 and one in 1993.
Both will be for Saturday and Resurrection Day Sunday, for I will not have excess to Internet or service on Sunday.
I pray God will bless you during Easter Week.
Now God himself and our Father, and our Lord Jesus Christ, direct our way unto you. And the Lord make you to increase and abound in love one toward another, and toward all men, even as we do toward you; to the end he may stablish your heart unblameable in holiness before God, even our Father, at the coming of our Lord Jesus Christ with all his saints.
I Thessalonians 3:11-13
And the peace of God, which passeth all understanding, shall keep your hearts and minds through Christ Jesus.
Philippians 4:7
Blessings, Love and Prayers,
Elder Joe and Pastor Pat Aman
JOHN SCHLITT
The Road To Calvary Lyrics
Rich Gootee, John Schlitt, Jim Cooper
(Hebrews 12:2-3; Philippians 4:13, 19)
When your back's about to break
Underneath that heavy load
And you can't take one more step
On that rough and rocky road
When your burdens bring you to your knees
Think on Him on that road to Calvary
When your friends have turned away
And left you on your own
And you can't find your way back
Through the darkness all alone
When you want to give up and cry out,
"Lord, why me?"
Think of Him on that road to Calvary
[Chorus]
On that road, He walked for you and me
On that road, through all the pain and misery
He knew when it was finished
We would have the victory
On that road, the road to Calvary
So if you find yourself out walking
Down a lonely, dead end street
Just remember there's a road
That leads to eternity
Waiting for all who would believe
Believe on Him on that road to Calvary
[Chorus]
Correct these lyrics
these lyrics are submitted by kaan
Songwriter(s): Rich Gootee, John Schlitt
Copyright: Beard Man Music, Word Music LLC
Official lyrics powered by