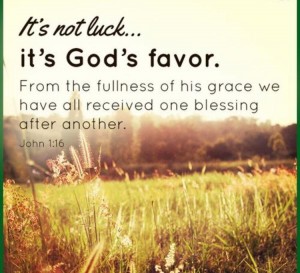 WOW!
Sunday Pentecost!
I can personally say that Joe and I both got a fire of the Holy Ghost renewed in us today.
We both realized that we had let the bumps, circumstances and people of this year make us forgot the positive promises of God's Word that we once continually stood upon.
We heard and received a powerful message from a powerful God anointed man of God today, and friend.
The message help us remember that what and who we let in our lives can make a difference how we think and live.
So, today we released all negative talk and actions of things happening around us.
We are becoming a renewed couple of whom we use to be.
We are healed Spiritually, financially, physically, mentally and socially, and we are highly blessed and favored by God.
We are a blessed son and daughter of our almighty Father God, and NO force or demon of hell can try to destroy the blessings we have or the joy of our salvation.
As of today, we will share the good news of Jesus Christ and the promises of God to everyone and anyone we meet and are around.
See, you cannot preach what you do not believe or hold in your heart.
So, the renewed Elder Joe and Pastor/Evangelist Pat is back. Preaching the Word of God like we use too. But now preaching it with more fire and love.
And satan you and your demons of hell, BACK OFF! You cannot steal, lie or spread lies, cheat, or try to intimidate us any more. You have been caught. And the Word of God says,
"When the thief is found out, he must restore seven times [what he stole]; he must give the whole substance of his house [if necessary – to meet his fine].—Proverbs 6:31"
And because we have dressed in our new Armor of God and have been covered and anointed by the blood of Jesus, you cannot touch us.
For where the blood of Jesus is you cannot cross the blood line.
And God has told us that our enemies will be our foot stool.
"I make Your enemies Your footstool." '"
Luke 20:43
So, Joe and I are ready to take back everything that has been stolen from us.
In Jesus Name, Amen and Amen and do be it.
Below are just a few of Gods promises that we as of NOW, will forever stand upon.
How About YOU?
We have decided to remember Proverbs 18:21 – Death and life are in the power of the tongue: and they that love it shall eat the fruit thereof.
John 15:7 – If ye abide in me, and my words abide in you, ye shall ask what ye will, and it shall be done unto you.
"Believe Me that I am in the Father and the Father in Me, or else believe Me for the sake of the works themselves. "Most assuredly, I say to you, he who believes in Me, the works that I do he will do also; and greater works than these he will do, because I go to My Father. And whatever you ask in My name, that I will do, that the Father may be glorified in the Son. If you ask anything in My name, I will do it. "If you love Me, keep My commandments. And I will pray the Father, and He will give you another Helper, that He may abide with you forever— the Spirit of truth, whom the world cannot receive, because it neither sees Him nor knows Him; but you know Him, for He dwells with you and will be in you. I will not leave you orphans; I will come to you."
John 14:11-18
"You are of God, little children, and have overcome them, because He who is in you is greater than he who is in the world."
I John 4:4 NKJV
"Surely He has borne our griefs And carried our sorrows; Yet we esteemed Him stricken, Smitten by God, and afflicted. But He was wounded for our transgressions, He was bruised for our iniquities; The chastisement for our peace was upon Him, And by His stripes we are healed."
Isaiah 53:4-5
"Give, and it will be given to you: good measure, pressed down, shaken together, and running over will be put into your bosom. For with the same measure that you use, it will be measured back to you.""
Luke 6:38
""Now it shall come to pass, if you diligently obey the voice of the LORD your God, to observe carefully all His commandments which I command you today, that the LORD your God will set you high above all nations of the earth. And all these blessings shall come upon you and overtake you, because you obey the voice of the LORD your God: "Blessed shall you be in the city, and blessed shall you be in the country. "Blessed shall be the fruit of your body, the produce of your ground and the increase of your herds, the increase of your cattle and the offspring of your flocks. "Blessed shall be your basket and your kneading bowl. "Blessed shall you be when you come in, and blessed shall you be when you go out. "The LORD will cause your enemies who rise against you to be defeated before your face; they shall come out against you one way and flee before you seven ways. "The LORD will command the blessing on you in your storehouses and in all to which you set your hand, and He will bless you in the land which the LORD your God is giving you. "The LORD will establish you as a holy people to Himself, just as He has sworn to you, if you keep the commandments of the LORD your God and walk in His ways. Then all peoples of the earth shall see that you are called by the name of the LORD, and they shall be afraid of you. And the LORD will grant you plenty of goods, in the fruit of your body, in the increase of your livestock, and in the produce of your ground, in the land of which the LORD swore to your fathers to give you. The LORD will open to you His good treasure, the heavens, to give the rain to your land in its season, and to bless all the work of your hand. You shall lend to many nations, but you shall not borrow. And the LORD will make you the head and not the tail; you shall be above only, and not be beneath, if you heed the commandments of the LORD your God, which I command you today, and are careful to observe them. So you shall not turn aside from any of the words which I command you this day, to the right or the left, to go after other gods to serve them."
Deuteronomy 28:1-14
God bless and keep each of you,
Joe and Pat Aman
Blessings, Love and Prayers,
Pastor Pat Aman
Also, please know that:
I thank my God every time I remember you. In all my prayers for all of you, I always pray with Joy.
Philippians 1: 3-4
I end each message with "My Blessings, Love & Prayers," I truly mean that, and I pray for each of you every morning and evening.
(Nehemiah 8:10)
"The Joy Of The Lord, Is Your Strength."
(Proverbs 17:22)
"A Merry Heart Does Good, Like Medicine, But A Broken Spirit Dries The Bones."
Devotion Written By: Pastor Pat Aman Book © 1996/2016"Coffee With Pat Daily Devotionals"