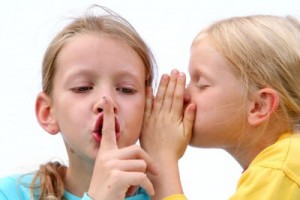 "Bring Faith's Works Alive Within You"
Letting the life of the Holy Spirit Bring Faith's Works alive in You!
3 John 2-11 2 Beloved, I pray that you may prosper in all things and be in health, just as your soul prospers.
3 For I rejoiced greatly when brethren came and testified of the truth that is in you, just as you walk in the truth.
4 I have no greater joy than to hear that my children walk in truth.
5 Beloved, you do faithfully whatever you do for the brethren and for strangers,
6 who have borne witness of your love before the church. If you send them forward on their journey in a manner worthy of God, you will do well,
7 because they went forth for His name's sake, taking nothing from the Gentiles.
8 We therefore ought to receive such, that we may become fellow workers for the truth.
9 I wrote to the church, but Diotrephes, who loves to have the preeminence among them, does not receive us.
10 Therefore, if I come, I will call to mind his deeds which he does, prating against us with malicious words. And not content with that, he himself does not receive the brethren, and forbids those who wish to, putting them out of the church.
11 Beloved, do not imitate what is evil, but what is good. He who does good is of God, but he who does evil has not seen God.
The godly desire physical health, emotional stability, and prosperity to be established in the lives of others. Those who are so blessed should be eager to receive and support those ministers who are serving God. Prosper in your soul. Understand that health and prosperity are affected by the spirit. Be assured that God rejoices over His children who put God's Word into practice daily. Be eager and faithful to show hospitality to those who labor in the gospel. Recognize that this is how God wants us to treat His servants. Beware of those who want preeminence in the church. Reject those who are malicious gossips. Reprove those who reject righteous ministry because of envy and jealousy.
(Proverbs 6: 16-19) says, " These six things the Lord hates, Yes, but the seventh is an abomination to Him. A proud look, a lying tongue, hands that shed innocent blood, a heart that devises wicked plans, feet that are swift in running to evil, and a false witness who speaks lies and one who sows discord among brethren ."
Pat's Opinion: When we read these verses we can see that there are six things the Lord hates. They are: when we act proud, lie, hurt the innocent, premeditate evil, run to take part in wrong actions, and spread gossip. He then says of all these things that the seventh is an abomination to Him, and that is when one instigates problems between people.
In our churches today that seems to be the most common problem. I believe that a lot of times it is caused by jealousy. If we would read this scripture and really think about it, I am sure it would stop so much discord among church members and the world as a whole. Do you understand that He is saying that to sow discord is an abomination? Webster defines abomination as intense aversion or loathing. He also describes loathing as a strong dislike mingled with disgust. Hey! Do you get this yet? God gets disgusted with us. Even though He hates the first six, the seventh is the worst. Yet, why are there so many churches who are losing members because they cannot keep their mouths shut?
We should be a shining light in our communities and lead the way for peace among brethren. So the next time you start to jabbering about someone else, you need to think about the life you may be destroying.
Joyfully, In The Master's Service
Blessings, Prayers and Love,
Pastor Pat
©1996/2015
CWPM1996/2015
Notes: The New King James Bible