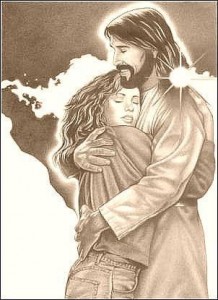 I was thinking today, about my quiet time with God. I know that I spend a lot of time in the Word. Hours upon hours, while doing the e-mail devotions.  When I do a devotion, it is just like a preacher getting ready to minister on Wednesday nights, or both services on Sunday.  I just have to do a sermon every day.  That is the reason sometimes, you may see that I send a devotion out after mid-night or ever later. I am seeking God and what He wants me to say. But I still need my quiet time with God.  A time to hear Him speak directly to me for my circumstances.  Now every e-mail I do, speaks to me, because I am listening to what God wants me to say in the devotions.  I will not do a devotion unless God gives me a word. Sometimes it is a personal thought, or maybe a direct note from the Bible.  But still it is what God wants me to say.  I still need my time to be intimate with God.  Being intimate with someone, is loving them with all your soul, heart and strength.  
Psalm 62: 5-7, "I wait quietly before God, for my hope is in Him. He alone is my rock and my salvation, my fortress where I will not be shaken. My salvation and my honor come from God alone. He is my refuge, a rock where no enemy can reach me." Matthew 22: 37-39, "Love the Lord your God with all your heart, and with all you soul, and with all your mind. This is the great and first commandment. And a second is like it, You shall love your neighbor as yourself."
If you were to ask me, "Do I love God more than my own family?  My answer would have to be, yes."  When you love God that much, your love becomes more pure and strong and selfless.  A person's love for other people has much greater depth and strength and purity when they know and love God.  If you would talk to my girls, Tara and Anna, they would tell you that when I talk to them on the phone, or see them in person, I am constantly telling them I love them.  I may talk to them on the phone just a minute or so, but I probably tell them 10 times during the conversation I love them. 
 I started thinking, how many times a day do I tell God I love Him?  Yes, I pray and read His word, but just how many times do I say,  "God, I love You."  We need an intimate relationship with God.  We need to be on a one on one basis.  And yes, we need to tell Him we love Him every time we think of Him. We may be surprised just how many times a day God tell us, that 
He loves us, if we would just listen. Today, get to know God in an intimate way. Seek a true heart knowledge of Him and not just a head knowledge of Him. 
Blessings, Prayers and Love,
Pat Aman

Devotion Written By: Pastor Pat Aman Book © 1996/2015 "Coffee With Pat Daily Devotionals"
StuPastor Pat Aman/©1996/2015
CWPM1996/2015dy Notes: The New King James Bible