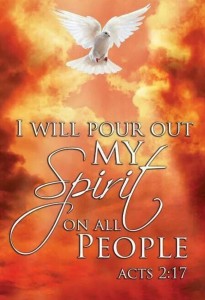 We need a true Revival. A Holy Ghost fire Revival.
But, it must start on our knees at the altar and besides our own beds, or in our prayer room.
We cannot expect someone to bring Revival to us. Revival must begin in our own hearts.
2 Timothy 3:3 says, "Understand this, that in the last days there will come times of stress. For men will be lovers of self, lovers of money, proud, arrogant, abusive, disobedient to their parents, ungrateful, unholy, inhuman, etc."
2 Peter 3:3 says, "Scoffers will come in the last days with scoffing, following their own passions and saying, 'Where is the promise of his coming?'"
Jesus said in Luke 21:9-11, "When you hear of wars and tumults, do not be terrified; for this must first take place, but the end will not be at once . . . Nation will rise against nation, and kingdom will rise against kingdom; there will be great earthquakes, and in various places famines and pestilences; and there will be terrors and great signs from heaven."
So there is no doubt that the end of the end the last of the last days will be bleak in many ways morally bleak, socially bleak, with great upheavals in nature itself. And that time I feel is near.
I see if happening now. Just look at the news and the world around us.
On the day of Pentecost the people were seeking something. The disciples were in the upper room. Jesus had told them that God his Father would be sending a comforter to them. They did not have Jesus walking along beside them in person anymore. They needed something, they needed direction.
And then, it happen. The Holy Spirit came into the room and filled each of them.
WHY?
Because they were seeking for the comforter.
So, today let's seek the comforter. Let each of us seek the direction of the Holy Spirit.
"When the Day of Pentecost had fully come, they were all with one accord in one place. And suddenly there came a sound from heaven, as of a rushing mighty wind, and it filled the whole house where they were sitting. Then there appeared to them divided tongues, as of fire, and one sat upon each of them. And they were all filled with the Holy Spirit and began to speak with other tongues, as the Spirit gave them utterance. And there were dwelling in Jerusalem Jews, devout men, from every nation under heaven. And when this sound occurred, the multitude came together, and were confused, because everyone heard them speak in his own language. Then they were all amazed and marveled, saying to one another, "Look, are not all these who speak Galileans?
Others mocking said, "They are full of new wine." But Peter, standing up with the eleven, raised his voice and said to them, "Men of Judea and all who dwell in Jerusalem, let this be known to you, and heed my words. For these are not drunk, as you suppose, since it is only the third hour of the day. But this is what was spoken by the prophet Joel: 'And it shall come to pass in the last days, says God, That I will pour out of My Spirit on all flesh; Your sons and your daughters shall prophesy, Your young men shall see visions, Your old men shall dream dreams. And on My menservants and on My maidservants I will pour out My Spirit in those days; And they shall prophesy. I will show wonders in heaven above And signs in the earth beneath: Blood and fire and vapor of smoke. The sun shall be turned into darkness, And the moon into blood, Before the coming of the great and awesome day of the LORD. And it shall come to pass That whoever calls on the name of the LORD Shall be saved.'"
Acts 2:1-7, 13-21
Blessings, Love and Prayers,
Pastor Pat Aman
http://coffeewithpat.org
Also, please know that:
I thank my God every time I remember you. In all my prayers for all of you, I always pray with Joy.
Philippians 1: 3-4
I end each message with "My Blessings, Love & Prayers," I truly mean that, and I pray for each of you every morning and evening.
(Nehemiah 8:10)
"The Joy Of The Lord, Is Your Strength."
(Proverbs 17:22)
"A Merry Heart Does Good, Like Medicine, But A Broken Spirit Dries The Bones."
Devotion Written By: Pastor Pat Aman Book © 1996/2016"Coffee With Pat Daily Devotionals"?