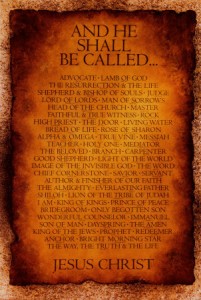 All this week, I have awoken and gone to bed with the song, "In His Presence," in my spirit.  The words are as follows:
In the Presence of Jehovah
God almighty, Prince of Peace,
Troubles vanish,
Hearts are mended,
In the presence of the King.
You may know this song, if so, then sing it, and listen to the words.  If you do not know it, just read the words and realize what it is saying.
When you are praising God, or even on your knees in prayer, when you are in His presence, everything will be alright. All your cares, brokenness, troubles and trials will disappear.
Why? Because when you are in the arms of God, you are not trying to deal with these circumstances yourself.  You are letting God do His job.
(Psalm 91:1) says, "He who dwells in the shelter of the most high will rest in the shadow of the Almighty."
This is the simple answer, God keeps ALL of His promises.  His word does not lie.  God is willing and ready to do His part.  And that is to take care of us.  Watch over us and as His children, mend our brokenness and make all of our troubles vanish.
So write now, jump into the arms of God.  Go into His presence, and let Him love and take care of you.
Love and Prayers
Pat.
Devotion Written By: Pat Aman​
September 10, 2004
Pastor Pat Aman Book © 1996/2015 Coffee With Pat Daily Devotionals"
Study Notes: The New King James Bible